Peñas de Guardia
Location: Various "Peñas" (Flamenco Clubs)
Dates: 1 October - 16 December
web: sevillafederacionflamenca.es
Peñas are cultural associations, and for flamenco these are some of the best places to see young artists in a more local setting. The "Peñas de Guardia" features shows on Mondays, Wednesdays and Thursdays. Ticket prices are 6 Euros, and most start times are 22:00. The peñas participating are: El Chozas, Flamenca Cantes Al Aire, Torres Macarena, Niño Ricardo, El Turruñuelo, Cerro del Águila, and Pies Plomos.
Depeche Mode
Location: Estadio Olímipico (Olympic Stadium)
Dates: 12 July 2009
web: ticktackticket.com; depechemodesevilla.com
The sounds of the 80's....ahh to be young again. Although I was never much of a fan, Depeche Mode certainly has a strong following and shouldn't have a problem filling up the stadium on a hot July night in Seville as part of their summer rounds in the "Tour of the Universe". The stadium is outside fo the city center, but with an hour to spare you can walk or take a city bus to get there quicker.
Bruce Springsteen
Location: Estadio Olímipico (Olympic Stadium)
Dates: 28 July 2009
web: ticktackticket.com
From this year's Superbowl to Seville, Spain. Bruce Springsteen is another of the bug name acts to visit Seville in the month of June. Again in the Olympic Stadium, this concert is likely to sell out. Of course expect a mix of the classics with their latest songs. Bring a lot of water with you if you can: July nights in Seville are always terribly hot.
May 20 - Rockin' Quartet (Swing)
May 21 - Blue Mountain (Bluegrass/folk)
May 22 - Uncle Williams (Rockabilly)
May 23 - Jam session - Rockin' Quartet, Blue Mountain, Uncle Williams
May 27 - Jaffa Cakes (Pop/rock)
May 28 - Los Sentios (Pop/Rock)
May 29 - Jaque (Pop)
May 30 - Jam session - Jaffa Cakes, Los Sentios, Jaque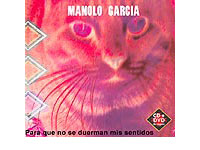 Manolo Garcia
Location: Palenque (Sevilla)
Dates: November 11th, 12th, 13th
This will be my first concert in the Palenque and I am looking forward to it! The chance to see Manolo Garcia was not to be overlooked. Foolishly my past memories of studying in Sevilla and listening to El Ultimo de la Fila are one of the main reasons I decided to go. I know this should be a very different event from the former lead singer of the group.
The Corrs
Location: Auditorio la Cartuja (Sevilla)
Dates: November 18th
All the way from Ireland comes the entire "family" pushing their new album, "Borrowed Heaven". If you're a fan this is their only concert in Andalucia.


Jarabe de Palo
Location: Sala Q (Sevilla)
Dates: November 19th
web: jarabedepalo.com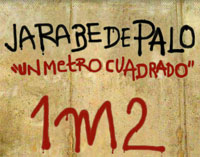 Is this my favorite group or favorite Spanish group? It's both! So I am excited to see them come to Sevilla for what I am sure is another wonderful new CD. And for those of you who enjoy downloading your music (illegally) instead of paying for it I recommend you buy this CD. Why? Because it's nice to support a band which deserves it and also because the last time they included a DVD with a lot of cool bonus materials. If you can't make the Seville show there's ones to catch in Granada (18th) and Cordoba (20th).
The Supersuckers
Location: Sala Industrial Copera (Granada)
Dates: November 26th
web: supersuckers.com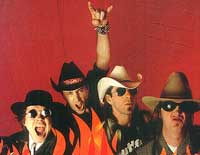 Many friends at home would not forgive me for leaving this one off the list. All the way from Austin come the Supercukers, but is it "Punk Rock" as listed in El Giraldillo? I think not. It's more than that, perhaps country-rock-punk-devil music would be a better description. If you are looking for a very good show by a very good band and don't mind a little drinkin', hell raisin' and of course just plain evil, then take the train to Granada for this Friday night show.
XXV Jazz Festival in Granada
Location: Various Venues (Granada)
Dates: November 4-20th
web: Jazzgranada.net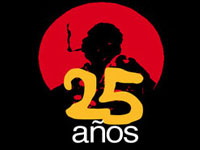 Just a short train ride away is the best jazz festival in Andalucia with a great international list of artists. This year's line up is one of the best ever in celebration of the 25th anniversary of the festival and includes: Martial Solal, Elain Elias Trio, Wayne Shorter, Mike Stren Band, Brad Mehldau Trio, Avishai Cohen Quartet, Maria João - Mario Laginha, Chano Dominguez and Benny Golson. Some events are already sold out but plenty of tickets are available for others. Aside from the large concerts many of the bars and clubs will be holding nightly performances as well as other events. Check out the web page above for tickets, schedules and more.