XII Encuentro de Alternativas
Location: Prado de San Sebastian
Dates: March 12-14th

A little bit of everything showing you a different world of possibilities. Music, theatre and other performances mixed with vendors and exhibits for natural foods, health, crafts, workshops, chats and more. All to open your mind a bit so you can see that otro mundo es posible. Entrance is free to help you lift your spirits and free your mind a bit.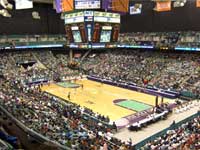 NCAA Basketball Tournament
Location: on NASN Channel
Dates: March/April
Of course there are no tournaments being held in Seville, but if you find a bar with NASN (North American Sports Network), you may be in luck finding a game from this weekend's tournaments. Bars with the channel include Flaherty's, Tex-Mex, O'Neill's and Merchants Malt House. Many games will be live. After visiting several establishments, looks like the Tex Mex bar does the best job. Others once again turned me away because of futbol matches! Keep in mind the start times - most bars will be closed for early morning games!
St Patrick's Day in Seville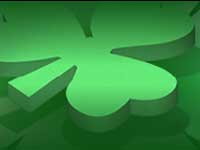 Location: An Irish pub close to you
Dates: 17 March
Falling on a Friday night, this year's St. Patrick's Day should offer a little more fun than usual in Seville. Don't expect the river to be green, or a big parade. But as always, pints of Guiness and green beer should be on special. You'll likely find some live music, as well as a few gifts from the Irish beer distributors. It's not hard to find an Irish pub in Seville, but if you aren't sure which is the closest location, then check my listings in the Nightlife section.
So many capirotes to sew and so little time. Semana Santa begins on April 4th, or does it? If you live in Seville you know that weeks before you can get a taste of what's to come. Bands practicing, costaleros carrying sand bag laden pasos and of course every church has something going on before where you can get a glimpse ahead of the events. And keep your eye on the streets near the churches for those new strips of pavement to make the salidas and entradas easier. I've snapped a few photos of some of the preparation leading up to Palm Sunday.