Contenedor
Calle Laraña 2
www.con-tenedor.com
On Calle Laraña just in front of the Facultad de Bellas Artes, Cotenedor is a small shop with an interesting concept. All shelves are small containers stocked with foods from different countries. A draw for myself is the stock of American foods: drinks such as Dr. Pepper, Welch's Grape, cake mixes, sauces, some candy. All of the stuff that's good, and bad for you. But there are also sections from Mexico, Greece, Italy, Argentina, Japan, India/Pakistan, China and more. Some of the items you can find in El Corte Ingles and other supermarkets, but there are many items you won't find anywhere else but here!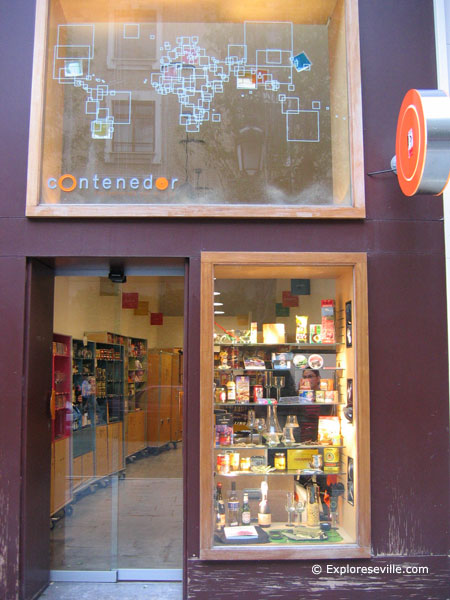 The containers, or "contenedores" carry items from different countries.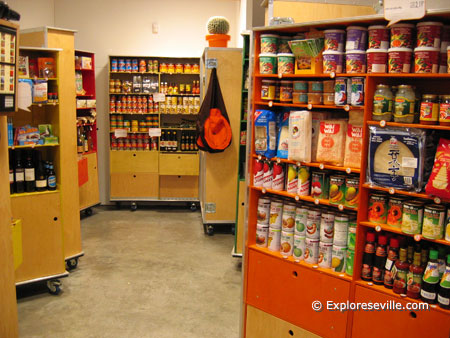 A selection of foods from the U.S.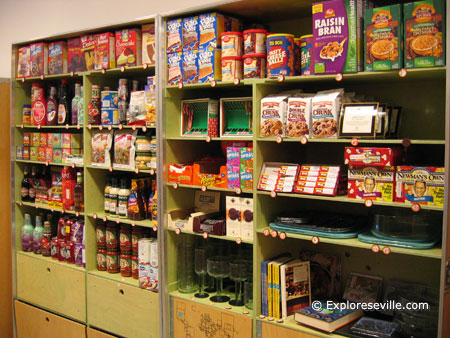 To the left, Italian foods, and to the back are Mexican items.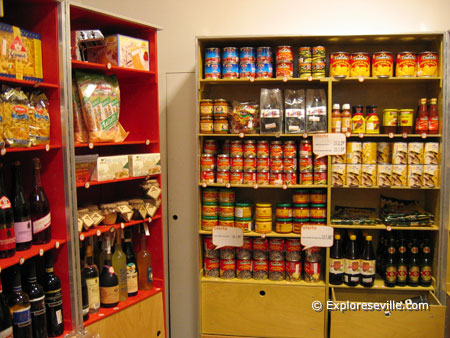 The shop is narrow, and the selection is limited. But many items are hard to find anywhere else in Seville.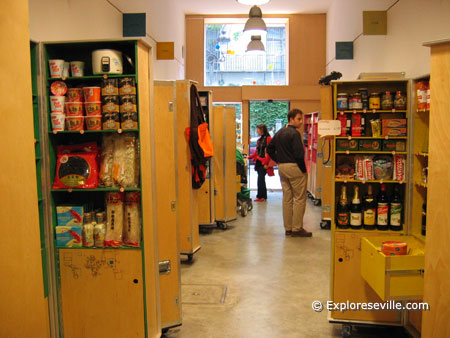 Shop.