Wednesday, March 3rd "Bank Account; New section coming soon"

I made my way around to some six different banks today to look at opening an account. Having been here a year without opening one I thought maybe it was time to get myself a little more settled in these matters. I learned that opening an account is so very easy, which made me feel even dumber for not doing this before. I learned enough - some banks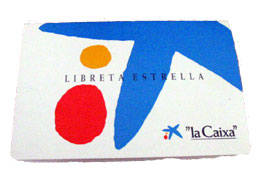 charge per transaction, some have rules specific to non-resident accounts, some charge way too much for account maintenance and some employee people who are completely incompetent, such as the woman I met in one bank who didn't know any details and wasn't in the mood to ask anyone. So I crossed them off my list. Out of six there were five banks where they treated me very well. One, Banco Santander, I had to visit in another location because the one close to my house was poor when it came to attending just about anyone. I've decided on La Caixa for several advantages in service and the accounts, but also because the person mentioned they would like to have me as a client. Another fellow in El Monte was equally as nice, but the per transaction fees meant I would have to pay for using my card and I'd prefer not to count transactions per month.
The hunt for a bank account as well as a few other things which have come up recently has led to a new section I plan to launch soon - Living in Sevilla. I'll move some of my other content to this section, which will concentrate on the practical things you need to live here, like health insurance, banking, finding an apartment, utilities, cost of living and all that good stuff. It's on the way - I promise!