Hostal Javier
Location: Calle Archeros
Prices start at: 45 €
Make a Reservation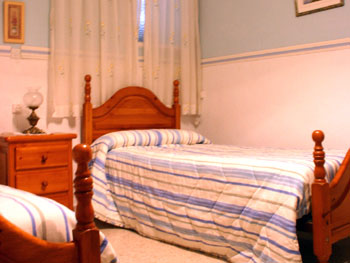 The friendly service and the small number of rooms gives this hostel a familiar charm and comfortable atmosphere. The typical glass-roofed Andalucian patio is accessed from Archeros street and offers the guests a welcoming and bright reception area. The rooms in the hostel are well maintained, and its quiet location provides the clientele with a relaxed environment and a pleasant stay. Rooms offer the following amenities:
All rooms with air-conditioning and heating.
All rooms have television
All rooms are located on the ground floor
The situation of the hostel also gives you the opportunity to reach the Prado San Sebastian bus station for excursions to surrounding cities and places.
Andalusian patio
24 hour reception
Luggage storage
Sitting area
Approximate walking distances:
Cathedral and Alcázar - 5 min
Casa de Pilatos - 7 min
Parque Maria Luisa - 10 min