Hotel Zaguan del Dauro 3*, Granada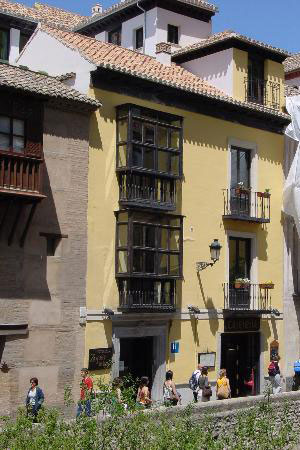 The Hotel Zaguan del Dauro offers a wonderful opportunity to stay in an historic building in the heart of the old city center of Granada. The hotel is situated in a restored 16th century building which has been declared a World Heritage site by UNESCO. Located between the former Espinosa and Cabrera bridges along the Dauro river, the building was once occupied by the court of King Carlos V.
Hotel Zaguan del Dauro
The renovation preserved as many of the original details of the building as possible, including the 16th century stone staircase which leads to the central patio. Wooden beams, marble columns and original stone walls were also carefully restored. The location offers easy access to the Albaicín and Mirador de San Nicolas, while the Plaza Nueva and Cathedral are about 5 minutes away. The Hotel Zaguan del Dauro offers 13 guest rooms, each unique and bearing the name of historic figures.
More information / Reservation >>
All rooms feature air conditioning, heating, television and mini bar. Some rooms have balconies while others have large exterior windows. Breakfast and tapas are served on the ground floor cafe. Additional hotel services and facilities include private parking, 24 hour reception and a library. Rooms in the Hotel Zaguan del Dauro have the following amenities:
Air conditioning
Central heating
Full bathroom with hair dryer
Mini-bar
Satellite TV
Telephone
Non-smoking rooms
More information / Reservation >>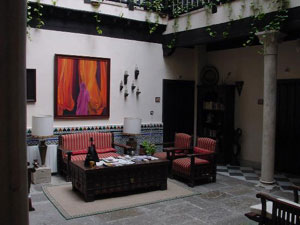 Hotel Zaguan del Dauro offers the following services and facilities:
Library
Cafe/Bar
Private parking
Restaurant
24 hour reception
Continental Breakfast
Facilities for Disabled
Lift/Elevator
Safety Deposit Box
Luggage Storage
Babysitting service
Laundry service
Fax/Photocopy
More information / Reservation >>
text