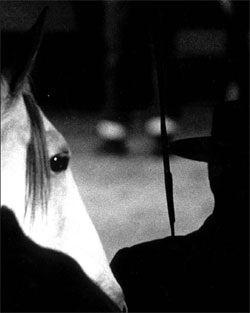 The last thing that I could possibly have imagined when I arrived in Seville is that I would end up writing a guidebook. At first, my only intention was to go out and escape my everyday routine for a while. In the beginning, I worked for Sevilla5.com where I realised the need to organise all the information about the city that is floating around but which can never be found when we actually need it. From this moment onwards, I started work out a rough project in my head. As you can imagine, getting from this first idea to the finished result has been a journey filled with highs and lows. Nevertheless, even though it seemed that putting this book together was going to be too difficult on occasions, I must recognise the constant and non-lucrative help that I have received from so many people.

The support has been surprising and at times unimaginable, such as when I presented myself in the Internet cafe INTERNETIA (Avenida Menendez y Pelayo, 46). Up until that point I had been working with a simple and problematic laptop. I asked the staff outright if it would be possible to use their computers and was astonished when I received a resounding "yes" from Pablo Carrero. He didn't know the adventure he was getting himself into! The patience and friendliness of all the staff has been incredible. I can sincerely say that I will never forget their smiles as I returned day after day with my problems. Apart from putting up with me, they were also kind enough to help me with the chaotic mountain of photos that I had, scanning them for me without a second thought.

Although working with such an ethereal idea might seem a laborious and tiring task, I have discovered that when you have the least hope, people like Diego Diaz appear. As always it was by mere chance that I met this fantastic person, a photographer who made his collection of photos of Seville available to me. Despite the little time that he had, he always found a few minutes to guide me and even widen my photographic knowledge. Mario Mario Krupa, a designer from Stuttgart was in Seville for four days to help me create the layout of the guide. Guys! What did you think, that I had forgotten you? How could I?!
Thanks go to Clare Atkins, Daniel Collins, Edwina Williams, Laurie Ufot and Paul Stanchfield for translating different sections of the guide, and to Laura Cohen for completing and revising the translation of the text in English.
Many thanks to my family for always being there to comfort and inspire me, to Professor Dr. Ramón Reig, Atonio Gómez Bermejo y Leonardo Sánchez Rufo for the historical texts about Seville, to Rubén Barroso Álvarez for the sections on Art and Theatre, to Ismael Ebeido for the section on Cinema, to Ahmed Sefiani for his help with the chapters about the University and Morocco, to Claudio Calina Varona for the text about Cordoba and to Guillermo Alfaro Sánchez for information about Jerez de la Frontera and Cadiz. I would also like to express my thanks to Antonio XXXX for his help with the flamenco section, to Máximo Carmona Palacios, Inma Guerra Cubero, Concha Laveran Lama, David Herrera Aragón, Fafa and Felipe Ortega Regalado for their collaboration on the Art chapter. Thanks go to José Antonio Alonso Calzón, Rubén Rionda González, Alfredo Girón Sopeña, and José Alberto Ferrari Cartés for helping my life run smoothly in Seville and for showing me the best places to eat, go out and generally have fun. As well, thanks go to Pilar Gallego Sánchez, Rocío Medina Morales, María del Mar Rubio Rubio and Paula Laborda Martos.
Thanks to Antonio Rivero Taravillo, Manuel Gregori González Pura Llorente, Tom Strong and Kurt Grötsch for introducing me to the art of book selling. To Javier Laínez, Lorena Romero, Rosa Rodriguez Carcela, Blanca Gómez Dominguez, Jesús Moreno, Carmen Steinhauer Vigo, Bianca Fleischer, Mareike Hildebrandt, and Clöe Scott Bolton for their generous help correcting texts, developing ideas and searching for the most appropriate structure for the guide. Thanks to Jeff Spielvogel with whom I had the pleasure of exchanging information about Sevilla.

I have to thank Marc Urlichs for his valiant help and support throughout the duration of this project.
Finally, all of this would not have been possible without Cristina Peralta, Isabel Lovillo, Gloria, and Anselmo Valdés of LaMetro.fox/Equipo 28 who gave me the hope, knowledge, support, economic and editorial resources, as well as the final design and layout of the text and photographs, allowing the guide to finally come to life.