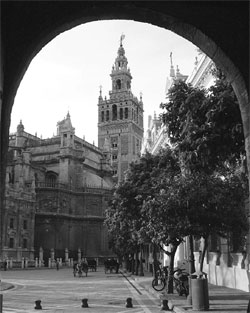 Sevilla is a popular destination for students and tourists. A thriving city with a smaller feel than Madrid and Barcelona, you can walk just about anywhere in Seville. While a short visit is the way most see Seville, studying is often the best way to get to know not only the city but the culture as well. Whether you come for a few days to an entire year you will come away wanting to return. SevillaInside covers more than the basics, giving you the information you need to begin your life in the city. There are also plenty of good websites out there which provide valuable information. Below are some of our recommendations:
Exploreseville.com: practical advice for living, visiting and studying in Seville, plus dining out, nightlife, monthly events and a journal of an American living and working in Seville.
Sevilla5.com: A Seville city guide in English, Spanish and German. You can also rent apartments, book hotels and sign up for language courses.
Sol.com: a guide for all of Andalucia based in Seville. They offer a little of everything, from tourist information to hotel bookings.
Discoversevilla.com: organizes excursions and activities for American students. Plus helpful information about the city.
Andalucia.com: covering the entire region from town to town.